Do you have a surplus of plums and need something tasty to do with them? Damson-type plums make the best prunes because they're dry and their taste is just divine, sweet with just a tiny tang. However, you can use any plum you have on hand and in a few easy steps, you'll have a big batch of healthy, delicious prunes!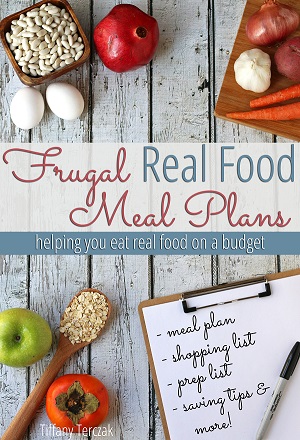 How to Make Your Own Prunes
After harvesting ripe, firm plums (Italian prune plums are best because they're dry but you could try this with any plum), you wash them off lightly and get out the cutting board and a good knife.
Stack up your dehydrator racks and get to work. Simply slice the plum in half, remove the pit and pop your thumb in the back of the half of plum on the outside and push, making the plum half invert. This helps them dry quicker (a trick I learned from a wise neighbor).
With the prunes, I make sure to dry them only until the water leaves their skins and fleshy parts as I like my prunes to stay chewy; this usually takes 8-12 hours where I live using the electric dehydrator. You can dehydrate these in your oven, too, just put it as low as it will go and watch them like a hawk or you'll get plum chips – hmm, that might be good. If you have any concern that they may not be completely dry, store your softer batches in the fridge and eat them inside a month. It's a fine line between still wet and just soft, so do your best to judge and just keep practicing until you get a feel for it.
I forgot a batch in my dehydrator and they got a little too crisp for my taste, so I'll save those to powder up and add water to for baby's food. (I also sometimes simmer the softer prunes in some filtered water and then pop them into my Vitamix for a spin and that makes a great meal for Little Miss.) You can also vent the lid of your solar oven and dry your prunes in there – here's a post on how we did that with apples.
Just store in an air tight container and enjoy throughout the year! We eat them as snacks but I also chop them up and add them to any recipe where I'm using raisins or dried cherries. We enjoyed them immensely in our trail mix and oatmeal.
What about you? Are you a fan of prunes? Or is that food only your grandma eats? I tell you the older I get…
To make great prunes, you may need these fine products:
*This post was shared at Natural Living Monday, Motivation Monday, MMM Linky Party, A Mama's Story, Homestead Barn Hop, Tuesday Greens, Fat Tuesday, Real Food Wednesday, Wildcrafting Wednesday, Real Food Wednesday, Natural Family Friday, Old Fashioned Fridays, Tasty Tuesday
---
Disclaimer

: Information offered on the 

Homestead Lady

 website is for educational purposes only. Read my full disclaimer HERE.
---