This is a plug for family traditions.  We're not Catholic but we love the humble holiday of Pancake Day (or Shrove Tuesday).  We pull out all the stops and experience pancake maker magic – you can, too!  We're sharing it here for our third installment of #hotforbreakfast Hot Breakfast Month!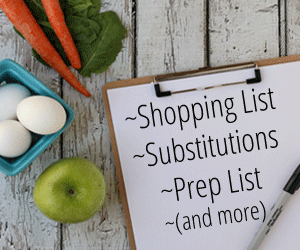 I like any holiday that's so simple all you have to do is become a pancake maker to celebrate it.  Pancake Day is traditionally a Catholic holiday (although other Christian sects observe it), celebrated right before Lent when eggs and fats are forbidden as part of an introspective spiritual observance of the time before Easter.  In order to prevent their going to waste, those ingredients are used up making pancakes for dinner.  What genius!
Pretty much every culture on earth has some kind of pancake – injera, crepes, tortillas, naan – it's all just a pancake of sorts.  And I love.  every.  single.  one.
We were introduced to a new-to-us kind of pancake this year in the form of an Ebelskiver, a very traditional Danish pancake.  Using a pan with small wells all around it, you make these with basic pancake ingredients although you add egg whites for creating the traditional poof.  There are scores of recipes on the web and we even found this little cookbook.  In order to ease the use of grain on our tummies, we sourdoughed our batter and it worked wonderfully.  Culturing our batters and dough with sourdough has brought such healing to our family – grateful for those happy, little yeasts and bacteria!
This Ebelskiver pan is truly a magical pancake maker.  You fill the wells, wait for them to bubble, turn them over with bamboo skewers (trying hard not to crush them) and after a few more minutes you have this wickedly tasty little pancake poof.  It's extra decadent when you fill them with something like apple pie filling or chocolate chips.  Even the ones you completely deform as you learn your new skill taste divine.
You really do need the right pan to act as your pancake maker for these Ebelskivers – it's what gives them their distinct shape.  I'm just making friends with cast iron this year and am slowly learning how to use this pan.  My son and I have done several experiments since Christmas (when we got the pan) and are getting pretty good at it.  We always seem to burn the first batch regardless of what we try, though.  My favorite part about making these isn't eating them, it's chatting with him while we make them and watching him gain a new skill.
Here's a basic recipe but you should fiddle around with it to find a variation you love.  Make sure to have some wholesome grade B maple syrup on hand – our sponsor, Maple Valley Co-op sent us some of theirs.  Tasty!
[yumprint-recipe id='35']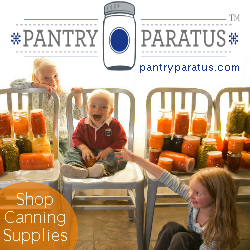 If you don't want to use sourdough for this recipe, try this whole grain recipe that uses cultured dairy.  Here's a coconut flour recipe.  And a gluten free recipe.
I encourage you to pick up one new tradition this year to try out with your family.  I'm a big believer in the power of wholesome traditions in families; as you can read about here and here.  Maybe Pancake Day should be the one you try first…?
To get you started, you will need this magical pancake maker and several other fine products:

Be sure to check out my #hotforbreakfast partners and their amazing recipes: Jess at 104 Homestead – Jami at An Oregon Cottage – Susannah at Feast & West – Kathie at Homepun Seasonal Living –  Chris at Joybilee Farm – Sheila at Life, Love, and Good Food – Lynda at Me & My Pink Mixer – Annie at Montana Homesteader – Angi at Schneiderpeeps
The following companies generously sponsored various #hotforbreakfast month projects.  I may not have used all of them in my recipes, but this project is in no small part thanks to them and their incredible contributions: Bee Raw, Bob's Red Mill, Made in Nature, Maple Valley Syrup Cooperative, Now Foods, Pacific Foods, & Woodstock.
---
Disclaimer

: Information offered on the 

Homestead Lady

 website is for educational purposes only. Read my full disclaimer HERE.
---