If you're new to naturally leavened breads and are just making friends with your sourdough starter, these easy breakfast pitas are a great place to begin.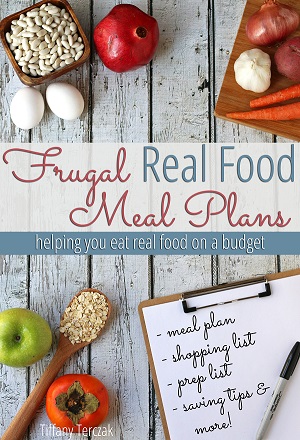 The reason I like to make pitas and find them to be a simple way to use sourdough starter is because they're pleasing and tasty even if they flop. A pita is made by putting a flat, pancake-looking bit of dough into a very hot oven (500 degrees) for a few minutes. In those few minutes, the pita is supposed to inflate, creating a pocket into which, upon the pita being cut in half after its been baked, can be shoved all manner of yummy sandwich-type material. In our case, we were looking to have breakfast for dinner and made whole wheat, sourdough breakfast pitas by plying them with scrambled eggs, pastured bacon (unless you're a vegetarian), tomato (a rare off-season indulgence) and avocado.
We also satisfied our sweet tooth and made almond butter and jelly pitas, as well as some with cream cheese and raw honey. We tossed in the raw nut and dried berry mix from our sponsor Now Foods for some extra protein and a bit of a tangy/sweet addition. Woodstock Foods provided our excellent almond butter and the honey can from Bee Raw, another of our sponsors for Hot Breakfast Month. They sent us a jar of their buckwheat honey – oh my. This honey looks and tastes like pure, delectable molasses. The smell is strong but don't let that put you off – this honey is incredible full flavored and rich. They sell all different varieties of honey and I encourage you check them out if you have a special honey flavor you'd like to explore.
Another benefit of using these breakfast pitas for dinner is that, if you're like me and forget to set up your sourdough starter for pitas the night before to have for breakfast, you can simply eat them for dinner. Breakfast for dinner is one of our favorites. My sourdough pita recipe is pretty basic but, as always in my sourdough adventures, I was inspired by Melissa Richardson's book Beyond Basics with Natural Yeast. Besides her book, in order to make good pitas (sourdough or otherwise), you're going to need a baking stone or pan that can withstand the high temperature necessary to get the pitas to poof up. Double check that your pan can hack it because stones can break and metals pan can warp if they're not designed to take that high heat.
[yumprint-recipe id='36']You can stuff these sourdough pitas with anything that sounds good to you – don't be hemmed in by my suggestions. One thing I've found with my children is that the more variety on the table, the more they enjoy the meal. I put out a lot of options and they get to choose what they want – they love having the variety and making their own choices!
To aid you in your sourdough pita adventures, you may need these fine products:
Be sure to check out my #hotforbreakfast partners and their amazing recipes: Jess at 104 Homestead – Jami at An Oregon Cottage – Susannah at Feast & West – Kathie at Homepun Seasonal Living – Chris at Joybilee Farm – Sheila at Life, Love, and Good Food – Lynda at Me & My Pink Mixer – Annie at Montana Homesteader – Angi at Schneiderpeeps
The following companies generously sponsored various #hotforbreakfast month projects. I may not have used all of them in my recipes, but this project is in no small part thanks to them and their incredible contributions: Bee Raw, Bob's Red Mill, Made in Nature, Maple Valley Syrup Cooperative, Now Foods, Pacific Foods, & Woodstock.
---
Disclaimer

: Information offered on the 

Homestead Lady

 website is for educational purposes only. Read my full disclaimer HERE.
---