It's time for the face off of the green living year! The contenders? The Americans, the Italians and the Chinese clothespins – read on to see who will win this epic line drying showdown.
Clothespins by any other name
I'm not what you'd consider ethnocentric. I love other cultures, from the food to the religion to the music – I think the world is full of amazing people and places. However, in this particular case, I must say that I'm proud to be an American.
I recently received a package of American-made, Kevin's Quality Clothespins in order to do a review. I was excited to try them since we do a lot of line drying in our arid climate. Even in winter, some days I can get a good batch of laundry line dried if the space indoors gets overrun. (Honestly, with how dry it is here in winter, I'm happy to have the wet clothes providing some moisture in our house. Don't get me started on Utah and bloody buggers.) I have several kinds of clothespins that I use and some I like better than others but here is a basic comparison of what's in my clothespins basket – these are a necessary tool for any line dryer!
The Clothespins Made in China
Someone gave me a big package of these and I also bought some at a local grocery store when I was first experimenting with line drying. To read more about my adventures in Line Drying, please visit this link. For a great, natural laundry wash please visit this link on making citrus vinegar. If you need a homemade laundry detergent, just click on this.
The best part about these clothespins is that they're cheap. The worst thing about these clothespins is that they're cheap. They fall apart at the slightest provocation – a simple twist can undo the clasp that makes them pin. My son has gotten really good at putting them back together (a skill I do NOT have) but that gets to be a pain when I'm hanging laundry for seven people. Plus they're not very strong and I always need to use a few extra to keep the clothes on the line on particularly windy days.
The Clothespins Made in Italy
I got these stainless steel clothespins off Amazon from a fellow homesteading family at Henry Berry and Dairy, although they're Italian in origin. I must say that I like them quite a bit. They're strong, can take the weather and the elements and have a great grip. I was concerned that I'd burn my fingers in the summer heat but I haven't really had a problem with that since they come off the line easily and quickly. There are two notches in the each pin that allow for larger and smaller amounts of fabric and, therefore, grip on the line. I'm always sad when my loads are big and I run out of these (I use them first) and have to settle for my small, wooden pins. I think that means I need to buy some more of these from Henry Berry.
Their springs do sometimes pop out and even my son has a hard time getting them back in but they're far more sturdy that their Chinese brothers and of much higher quality. These things will never wear out. I just have to make sure that I keep track of the springs on the few occasion when they pop out so that my husband can put them back together.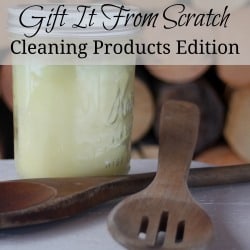 The Clothespins Made in America
Ah, these are clothespins that Caroline Ingalls would have been proud to use and Charles Ingalls would have been proud to make. These Kevin's Clothespins are sturdy and strong. I'm able to easily pin the thicker clothes to the line without over extending and, therefore, weakening the pin's grip on the line – unlike the flimsier brands. Kevin's Clothespins look massive but they're not too heavy to handle – actually, my toddler does better figuring these clothespins out than the smaller ones. She likes to help mamma hang out the clean laundry.
They're not cheap but, on the other hand, they're not cheap. I'll have these Kevin's Clothespins forever, I'm thinking. Plus, is this shallow of me?, they're so beautiful. What a nerd but I can't wait to get some more for this summer!
Do you have a favorite clothespin I should try? Or a line drying tip to share with other readers? Remember, you're cool tips often get featured in our weekly newsletter – sign up below if you aren't receiving that and would like to!
To assist you in further line drying adventures, you may need these fine products:
---
Disclaimer

: Information offered on the 

Homestead Lady

 website is for educational purposes only. Read my full disclaimer HERE.
---