If you're trying to fit in just one more camping trip or road trip before school starts and summer fades, be sure to have enough snacks to go around. For an easy, yet still nourishing, snack on the go here's a simple recipe for trail mix kids can make.
If you'd like more kitchen tips, including those you can do with kids, be sure to read The Homestead Kitchen chapter of our book, The Do It Yourself Homestead
. Don't have your own copy? Learn more about it here! If you'd like a complimentary sample from the book, simply email me at Tessa@homesteadlady.com and I'll get you set up. With over 400 pages of homesteading information and instruction, there's bound to be something here that will tickle your fancy!
If They Make It, They Can Eat It
Doing anything with five children that takes longer than forty five minutes means you're going to need snacks. They'll starve if they don't eat every hour, after all. A long harvest season each year is spent preserving several fruits with my children in the kitchen. That means we had a lot of trail mix ingredients on hand!
If you don't preserve your own harvests, you can easily buy all these ingredients for healthy trail mix. The main point is to hand the kids this recipe and let them try it on their own. Let them contribute to the fun day you're about to have!
Besides, I bet you'll notice they waste a lot less on the floor of the car when they're the ones who made it. Funny how that works.
Healthy Trail Mix
FYI, there are suggestions and tutorials linked at the end of this post for those who would like to learn to dehydrate their own fruits.
INGREDIENTS
1/2 to 1 Cup *Pre-soaked seeds like pumpkin and sunflower
1 Cup *Organic, no-sugar-added, dehydrated fruit
1/2 to 1 Cup Organic, whole grain cereal** – make it a corn or oat based cereal for a gluten free option
INSTRUCTIONS
Have your children gather all the ingredients and a big bowl.
Everyone wash their hands.
Use the trail mix recipe as a guideline, with parental discretion. The measurements here are just guidelines.
Clean up the kitchen when you're done.
Package the trail mix into Ziploc bags or your preferred non-plastic container for storage in 72 hour kits; measure into paper bags for immediate dispersal around the car or campfire.
Eat your trail mix with two fists!
NOTES
* Teaching your children the hows and whys of pre-soaking nuts, seeds and grains is a great thing to spend some time doing. Likewise, teaching them how to dehydrate the bounty from their own orchards or local farms will result in them learning much more than just this one skill. Making trail mix with them suddenly goes from a quick mess to make to a special teaching time!
Not only will you be spending quality time together, but you'll be sharing your beliefs about healthy foods and passing on what you know. A great way to spend an afternoon, I think. For more information on these two topics, please see below for links and suggestions.
** Our favorite dry cereal (which is a rare treat at our house) is Koala Crisp from EnviroKidz – its like organic, healthy Cocoa Puffs. There are a wide range of healthier, dry cereals these days and I suggest you check your local health food store. Be sure to read labels, regardless of where you find it.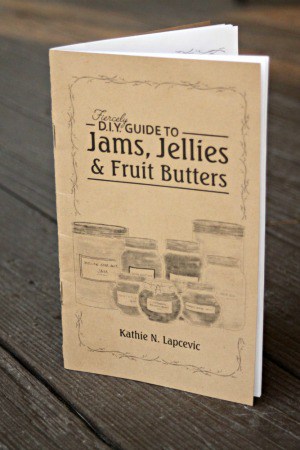 Soaking Nuts, Seeds and Grains for Trail Mix
So, if you're new to whole idea of pre-soaking your nuts, seeds and/or grains, never fear! Here are a few links that can help you with the philosophy and the methods:
My favorite resource for explaining the why of healthy food is The Weston Price Foundation. (FYI – some articles can seem a bit wordy and technical but you'll be glad you put in the effort to wrap your brain around them, I promise!)-  Living With Phytic Acid and FAQ – Grains, Seeds, Nuts, Beans.
The Nourishing Cook teaches us about Soaked and Dehydrated Almonds
From The Nourishing Gourmet – Soaking Nuts
DIY Dehydrated Fruit for Trail Mix
A dehydrator
is a unit that slowly and carefully removes moisture from various foods to make them shelf stable and suitable for storage. If you don't have a dehydrator, you can still dehydrate your own fruits and vegetables by using your oven, or even your solar oven. Read this post for a few details on that.
Dehydrated ruit will make your trail mix even healthier and tastier and it's not hard to learn to make yourself. From Taylor Made Ranch – Dehydrated Plums – they end up like raisins when you do them this way. We have dried ours halved in the past to make prunes, but I think I'm going to try cutting them in quarters this year!
Dehydrated apples taste like apple chips – here's how to make them.
Here are two post for cherries – Homespun Seasonal Living and your very own Homestead Lady.
From Common Sense Homesteading – Pear Candy, aka Dehydrated Pears. Laurie will also show you how to make Maple Candied Walnuts and Dehydrated Strawberries.
Joybilee Farm can show you How to Dehydrate Peaches and Pineapple and Bananas.
For a few more flavor combinations for trail mix, plus some easy dehydrated snacks for when you're busy, visit this article from Rockin W Homestead.
And here's one for kicks because you totally needed another project – How to Make a Solar Dehydrator or Oven at Home from Mom Prepares. Also, from Farming My Backyard – Dehydrating Foods Without Electricity.
Free Sample
Remember to send me that email for a free sample from The Do It Yourself Homestead
! I'm hopeful you'll enjoy the book, but don't take my word for it. Here's what cookbook author and homesteading chef Stacy Lynn Harris has to say about it: