Start new traditions with your kids and family with these winter holidays around the world. Don't get stuck in a rut of winter celebrations! If one of your goals this year is to celebrate more throughout the year, or you'd just like to explore new cultures, this list is for you.
Table of Contents
Handy Tip for Parents:
The more you spread out your celebrations in winter, the less pressure is felt to "perform" on one particular day. For example, there are a number of different celebrations that could be observed in December that are connected with Christmas. No need to feel like you have to go overboard to have your family have fun on just one day if you can celebrate the season several times in smaller, perhaps more meaningful ways.
Winter Holidays Around the World
December has several holidays with which we're familiar, but there are other notable ones in January and even February. Establishing simple and festive traditions throughout the year can help your kids feel more secure in a fast-paced world.
According to Psychology Today's Dr. Abigail Brenner,
"There's no doubt that the benefits of establishing family traditions go well beyond spending time together. Traditions establish and strengthen family bonds by providing a solid structure, a sense of continuity, and a feeling of belonging. …Traditions support and communicate a family's belief system. They instill faith and convey the family's perspective on life experiences."
Besides, learning about religious and cultural traditions that aren't your norm can be a fun way to learn more about the world around you!
Advent
– This holy day is actually a quartet of holy days – the four Sundays before the Christmas celebration. In 2019, Advent will begin on December 1st. The word "advent" come from the Latin "adventus" and means "coming". It refers to the birth of Jesus Christ and can also be a reference to His anticipated return.
Advent celebrations include the lighting of candles in the Advent wreath and the reading of scriptures together with family. Our celebrations include hot chocolate, of course. We also have four special ornaments, one for each night of Advent. These go on the tree, one by one, after our scripture reading. The kids who is the most reverent during reading is chosen to place the ornament.
Here are Simple, Meaningful, Un-Busy Advent Activities for Families from Creekside Learning. I love all of these ideas – they'd be great year-round! (FYI, you might get a warning because this site doesn't have its https certificate, but I promise it's just regular mom blog.)
As I said, we always have hot chocolate to drink while we read our Advent scriptures. My friend Kathie at Homespun Seasonal Living has a delectable Herbal Hot Chocolate that usually graces our table at some point during Advent.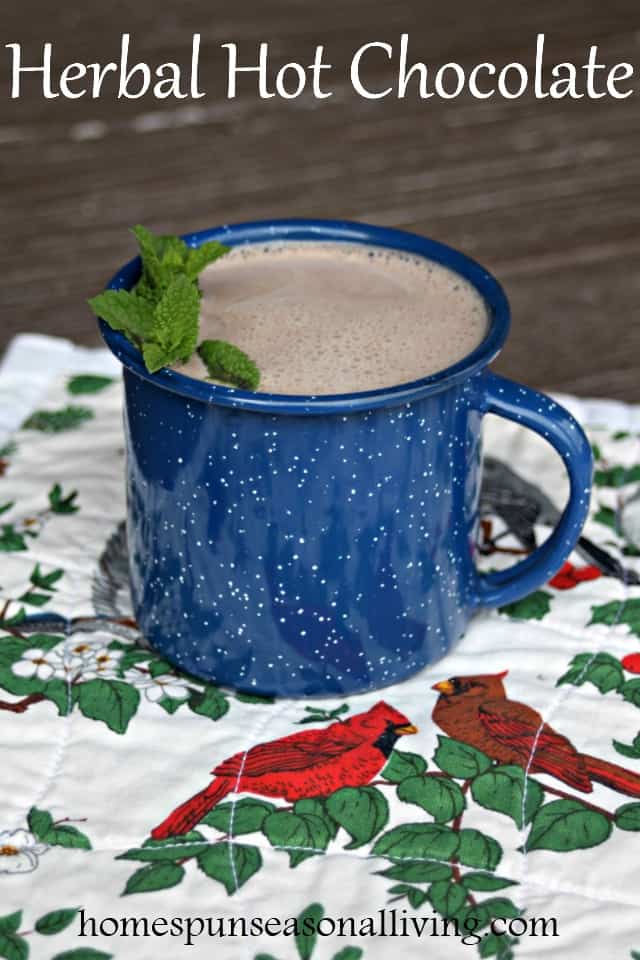 St. Nicholas Day
December 6th is the Catholic feast day of St. Nicholas, mistakenly referred to as Santa Claus in our modern times.
On St. Nicholas Day Eve, children set their shoes in front of the fire with a note for St. Nicholas. He comes that night to retrieve the note and leave small gifts – and maybe a note of his own.
We usually schedule our annual gingerbread house building party around St. Nicholas Day as a way to kick of the Christmas celebrations. Here are two gingerbread recipes we use and what it typically looks like pre-frosting:
By celebrating these special days with family and friends we spread around the Christmas joy during the whole season so that we aren't so focused on just one day. It helps us keep our Christmas Day celebrations more focused on the Christ; He is the reason for the season, after all.
Gluesticks and Gumdrops have 10 Ways to Celebrate St. Nicholas Day – click here.
If you'd like a multicultural book list suggestion for children, try this article by What We Do All Day.
My favorite picture book for this holiday is The Baker's Dozen: A St. Nicholas Tale, by Aaron Shepard.
New Year's Day
Midnight of December 31st finds the entire world celebrating the birth of a new year. There are other new year celebrations in cultures and religions throughout the year, but nearly all of us unite this last day of December. Parties with friends and family, ringing in the new year with noisemakers and fireworks and dancing the night away are all traditional ways to bring in the new year. So is making new goals and plans!
To get you started, here are a few inspirational articles:
My kids and I save scraps of paper and ribbon throughout the year to make our own confetti. Since we make a lot of paper during the year, we have a lot of scraps!
I keep a bag for the scraps in the craft room. Before the New Year's celebration, I cut the scraps into smaller bits and make sure that everyone will have enough for the party. Making our own confetti is a great way to upcycle disposable materials and save our family a bit of money.
Chinese New Year
is the most important of the traditional Chinese holidays. Because the Chinese calendar is lunisolar, the Chinese New Year is often referred to as the "Lunar New Year". Chinese New Year usually falls sometime in January and February.
For my American family, celebrating the Chinese New Year is a lovely way to come down from our Christmas celebrations. We taper off our holiday fun with 3 Kings Day and taking down the decorations. We clean up and put everything away by the end of January.
Our own western New Year's celebrations don't really feel like a new beginning because "the holiday season" is still lingering. With the Chinese New Year, we really feel like we're starting anew!
Red House Spice has a New Year sample menu that is very thorough and full of Chinese homemade delights. Click here for those menu ideas.
If you have children at home who really like a hands-on experience, try this Chinese New Year Slime from Little Bins for Little Hands.
Boulder Locavore has an article that includes a little information about the Chinese Zodiac (which is a big deal every New Year!) AND a fantastic tutorial on how to make Marbled Chinese Tea Eggs for the holiday.
Pancake Day
I like any holiday that's so simple all you have to do is become a pancake maker to celebrate it. Pancake Day, or Shrove Tuesday, is traditionally a Catholic holiday (although other Christian sects observe it). It's celebrated right before Lent when eggs and fats are forbidden as part of an introspective spiritual observance of the time before Easter. In order to prevent their going to waste, ingredients like eggs, fats and milk are used up by making pancakes for dinner. What genius!
This day usually falls in February or March but since it is the last day to precede Ash Wednesday, the date is predetermined by the flexible date of Easter. The date of Easter changes every year because unlike Christmas, it always falls on the first Sunday following the fist full moon after the first day of Spring.
Ha! That sounds like a math problem, but you can always check the date online every year. Or, just look up Ash Wednesday on most calendars and Pancake Day will be the day before that. It's also known as Fat Tuesday, or Mardi Gras.
For the homeschoolers among us, check out this fantastic sensory table for young learners that Learning and Exploring Through Play put together. Seriously, I'm an adult and I still want one.
If you're a runner, organize a traditional British pancake race for this day. The competitors must be local wives and they must wear a hat or a scarf. For more rules for the pancake race, which involve flipping pancakes and kissing, please visit Historic UK.
Here's our recipe for sourdough Abelskiver pancakes – these pancakes come from the delightful Dutch!
More Winter Holidays from Around the World
Remember, you can learn about more winter holidays from around the world in our e-book, Homestead Holidays. Among the over 300 pages of text there are a number of brainstorming and goal setting exercises for every holiday season.
If you ever feel:
burdened by money
lack of time
swamped by work
around the holidays, Homestead Holidays can help you get organized.
The more prepared we are for the holidays, the less stressed and the more joy we'll feel!