Even if you don't live in a tiny house or have any plans to do so, downsizing your belongings and de-cluttering can be more than just a good idea for your family – it can be a blessing.
The following book is featured in the Green Living text and resources section of our book, The Do It Yourself Homestead. Have you ever thought of cleaning up as "green living"? For a sample of that chapter, just shoot me an email. To simple learn more about the book, click below:
Tiny House: Downsize and De-Clutter
I know how it can be, believe me. With five little kids, food storage, homeschool stuff and just the normal items that families collect, we were fit to bursting. We started to realize as we filled out every nook and cranny of our 4,000+ square foot house that something was terribly wrong with the "stuff". Not all of it was ours. We lived in this house with my mother (and the "stuff" from her own home), as well as her parents (with 60 years worth of house "stuff") and to that was added our family, like a cherry on top, which included homesteading "stuff". Stuff was coming out of our ears.
When we decided to sell our urban homestead, my grandparents and my mother purchased another home not far away and, of course, took their belongings with them. We've stayed behind to manage the property until it sells, but the dynamic of our "stuff" has changed quite a bit by now.
What Do We Actually Need?
When I was young, we moved quite a lot. In one 18 month period, we moved nine times, and we weren't even a military family! Needless to say, I got used to going through my possessions and figuring out what I really needed, and what I could live without. Although I'm not a huge Disney fan, the words from the song "Bare Necessities", written by Terry Gilkyson, that Baloo the bear sings in the movie Jungle Book have played in my mind through many a move:
"Look for the bare necessities, the simple bare necessities. Forget about your worry and your strife! I mean the bare necessities, old Mother Nature's recipes that brings the bare necessities of life….

And don't spend your time lookin' around for something you want that can't be found. When you find out you can live without it and go along not thinkin' about it, I'll tell you something true: the bare necessities in life will come to you!"
So, I've never been a pack-rat but with anticipating this move, something in my husband and I just snapped. We looked around at our stuff, and were irritated by how much energy we had to put into cleaning, storing, using, repairing, packing and moving it! We're both extremely practical most of the time and so we decided we'd had enough. We carefully selected only items that had been used in the last year, and donated everything else. We went through movies, tools, clothes, books and supplies. Then we went through them again. We waited a few months, and went through them again, each time finding something we didn't truly need.
The Life Changing Magic of Tidying Up
It was about this time that I was sent a book* to review called, The Life Changing Magic of Tidying Up, by Marie Kondo. It's small book but, wow, does it pack a punch. Marie teaches the Japanese art of de-cluttering and organizing. She and I have different energy profiles (think "personality types"), and so not all of what she said resonated with me. Plus, we're at very different phases of life – I have five kids and I do NOT have time to fold my socks. Period.
Having said that, though, there is so much of use in this book for anyone who lives in a home with anything other than themselves and their underwear. Because, the truth is, we all have too much stuff! Let me share some ideas with you here to see what you think.
De-Clutter All At Once
"People cannot change their habits without first changing their way of thinking."
Marie teaches that you need to de-clutter in one shot, despite the oft held notion that tidying here and there is a better approach. Why? Because until you feel the results, the effects, of getting rid of unnecessary items in your home, the desire to de-clutter won't become part of your way of thinking.
For example, take my kitchen counters. Everyone, including me, has used our kitchen counters as a place to deposit various items on our way in and out the door. It's become a dumping ground for school work, cookie cutters and fermenting foods. I used to poke at it here and there when I had time, and ineffectually mention to people that maybe we should deal with some of the stuff making a home there. It wasn't until we had to really clean the counters, once we started showing the homestead after listing it for sale, that I realized it was possible to keep it clean – at least, cleaner. I cook from scratch, and we eat all our meals in, so there will always be some trace of that reality on my counters. What is missing is an acceptance on everyone's part that the clutter is part of the "normal" when we look at the counter.
Now, cleaning forty to fifty things off the counter, from washed plates to school work, is an almost daily chore on our chore list , and everyone expects that the counters should be tidy. We all needed to see that it was possible, by just getting down and getting it truly clean and clear of misplaced and unneeded stuff!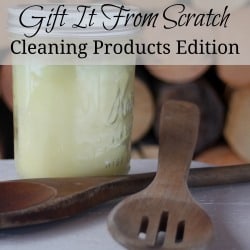 Exercise Self Control
"Tidying is just a tool, not the final destination…Putting things away creates the illusion that the clutter problem has been solved…This is why tidying must start with discarding."
I love, love, love the connection Marie draws between our stuff and our state of being. She connects the tangible symbols of who we are (the things we choose to possess) to the inner person. She makes the point that what we're really trying to create is the lifestyle we want. We want to be free in our own home to be and live in a way that is true to ourselves. We can't do that if we're surrounded by possessions taking up space in our homes, as well as our minds and souls.
The Blue Willow Dishes
As an illustration of this point, her criteria for deciding whether or not you should keep something is simple. You pick up the object and ask yourself, "Does this spark joy?" What an awesome way to figure out what you truly need! Take me and dishes. I'm such a girl when it comes to dishes and linens; I love them all! I had a good set of sturdy dishes that were for every day, and my nice, trousseau dishes that we use on special occasions (we do use them and they do bring me joy). Then I had a knock-off set of Blue Willow dishes. I love the Blue Willow pattern, and these cheap-o versions were all I could afford. I had them for years into my marriage, and we used them all the time. However, one day recently it occurred to me that I was washing way too many dishes on a daily basis. We would let the dishes pile up because we could – we had different sets, after all.
I was laboring over the blasted dishes, which thing I do NOT enjoy in the least, and picked up one of my fake Blue Willows with an almost irresistible urge to throw it. I suddenly realized, that this lovely dish had become a burden, where once it had been a blessing. With Marie's advice fresh in my head, I washed each dish and placed it in a box. The next day, I sent out an email to some ladies from church, asking if anyone needed a nice set of dishes, tea set included. Right away I got an email from someone who was so excited to get them since she, too, was a Blue Willow lover. I was sure I was going to miss them, even if it was only a little. But we brought them over to her and wished her well. Until this moment, I haven't thought of those dishes. Why? Because they were no longer bringing me joy.
Let it Go
We can thank the things we own for the service they've rendered to us, and the blessing they've been to us and then, peacefully, pass them on to someone else. Marie talks a lot about throwing things away, as in discarding them. So much so that I actually started cringing. This reflects a difference in culture, I guess, but if that starts to bother you, too, as you're reading, just insert the word donate. Gather up those things that no longer spark joy, thank them and then pass them on in the form of a donation to someone in need. You will feel so free, I promise.
Whether you're preparing to downsize to a tiny house or whether you're simply ready for the freedom you can feel through truly cleaning and de-cluttering your living space, I believe this little book can help you the way it's helped me. You may not adopt every suggestion, but even if you only absorb half of what Marie Kondo is saying, you will be able to feel the magic of tidying up.
---
Disclaimer

: Information offered on the 

Homestead Lady

 website is for educational purposes only. Read my full disclaimer HERE.
---
*I received this book from Blogging for Books for this review. Receiving a complimentary copy in no way influenced my review. These are the actual thoughts that I thunk.
**Cover photo from this Wikipedia Commons user.