Why would I grow my own food? Even if I wanted to, how on earth would I get started?! Are these questions you've asked yourself? Here's a beginner's guide to grow food wherever you live.
If gardening seems like all work and not enough benefit, I invite you to read this article. Let's see if we can inspire you to at least try to grow food for your family.
Why Grow Food?
The answer's in the question: because its your own. Food. That you grow.
There's no shipping – can't get more local than your backyard!
You aren't effected by oil or gas strikes.
No need to purchase from the grocery store.
You don't need to pay a middle man to provide food for your family.
Your family's food source won't be dependent on market forces.
There won't be any GMOs in your garden unless you want them there.
Just you and your dirt. It's about your safety, your family, your way of life. I encourage you right off to just decide to grow food, in any way you can. AND YOU CAN!
Food is such a huge part of why we homesteaders, gardeners and DIY types do what we do and live the way we live. As we noted in our book, The Do It Yourself Homestead,
"A homesteaders life revolves around food, am I right?

"We're usually to be found planting seed, growing veggies, pruning fruit trees, tending livestock that produces or becomes food, bringing in the harvest, preserving the harvest, sharing the harvest, cooking with the harvest and, in general, raising our own food.

People with a homesteader's heart are often to be found reading nourishing cookbooks. We put more research into how to build up soil fertility than we did our thesis or our baby's name. How to turn a pig into bacon is the major theme running through the several books we have stashed around the house.

"We homesteaders take food very seriously."
Begin This Year!
We're going to limit our discussion today to growing your own vegetables, fruits and herbs. Growing your own food in the garden starts with growing good dirt. Need to know how to do that? Here are a few suggestions:
Vermicomposting
Think worms are cool? Have you heard about vermicomposting – that is, composting with worms?
For a small but thorough explanation of how to grow good dirt, please click below to learn more about The Art of Gardening:
Learn About Permaculture
Interested in Permaculture? Or, maybe you've never heard of it? Either way, these articles might help:
Grow Food – Plant
The first thing you need to think about is what to plant and how much of it to put in the ground. This will inevitably lead you to consider the space available to you.
Here are a few more links for your consideration:
Grow Food – Harvest
Growing your own food is work. Perhaps I should have said that first.
It's work from the moment you begin to grow your soil to the moment you preserve the last of your harvest before the winter holidays begin (or longer, depending on where you live).
Depending on what you grow and how you're able to time it for your area, you can begin harvesting early spring and until your first hard frost. Once you really get confident, you can be harvesting year round in many, many climates.
What to Do with All That Harvest?
Treasure it and thank God for it and consume it, making it last as long as possible!
Need more specifics? Here are just a few:
For Further Study on The Harvest:
For more information on organic gardening, visit The 104 Homestead.
Learn more about Food Preservation from Homespun Seasonal Living. She even has a wonderful canning booklet to get you started with unique recipes: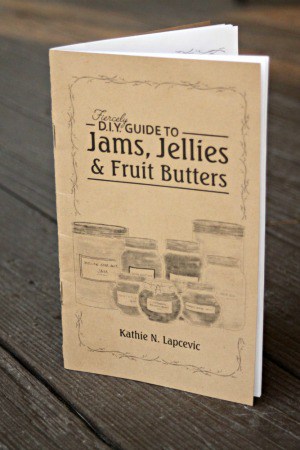 Joybilee Farm can help you year round as you learn to use and preserve the harvest of herbs.
Schneider Peeps is here to help you learn more about growing a real garden. She even has a garden notebook resource to use year after year. This is the notebook I use for my garden:
*Cover image gratefully attributed to this Wikimedia Commons user.