There are two kinds of people in this world.  The kind that think cranberries are just for Christmas, and the kind that have some sense.  Here's a round up of heart healthy cranberry recipes and some tips on how to cook with those happy berries.
For more kitchen DIYs and healthy tips, be sure to check out The Homestead Kitchen chapter of our book, The Do It Yourself Homestead.
 With over 400 pages of homesteading advice, presented on four different levels of homesteading experience, there's bound to be something here for you!  Click below for more information!  If you'd like to sample The Homestead Kitchen chapter, just send me an email through the site and I'll set you up.  I may even include a gift or two…
Are Cranberries Heart Healthy?
Cranberries are enormously good for you.  Not only are they heart healthy, but they cleanse and restore on many levels being full of phytonutrients (good parts of the berry that make you healthy).  These nurients have antioxidant and anti-inflammatory properties and are often used to aid in the healing of ailments like bladder infections. (Read great books like The Healing Power of Herbs
, by Michael Murray, to learn more.)
Being heart healthy is just one of their good points, obviously.  Unfortunately, this berry is most often drunk after the juice has been removed from the pulp and seeds where much of the health benefits reside.  The cranberry juice is then saturated with sugar, corn syrup and/or fake sugars like Sucralose (the sugar free versions).
Consuming something in its whole form is usually better and cranberries are no exception.  For example, try this Fermented Honey Cranberries Recipe!  If we want the full heart-healthy, body-healthy benefits of cranberries, we need to eat them whole.  Which is not hard to do with a few quality recipes – so stay tuned!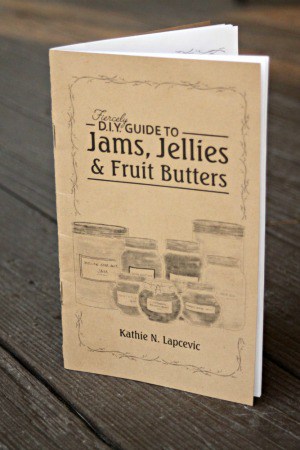 Dehydrating Cranberries
I tried dehydrating cranberries for the first time last year and it was a bit of a flop, or so I thought.  I wanted to dry my own because I love using dried cranberries like raisins when I'm baking.  However, I don't like all the garbage white sugar (or worse) in which commercial cranberries come doused.  I couldn't find my dehydrating book, and so I just tossed them into the dehydrator, saying, "Hey, how hard can it be?"
If I'd found my book, I would have popped the skins of the cranberries by blanching them before dehydrating them.  This makes them dehydrate down more like a raisin.  I also wouldn't have totally forgotten about them after I put them in to dehydrate.  I'm very absent minded about my dehydrator sometimes.
Instead of chewy cranberries, I got cranberries that were bone dry and still round – like blimped up Red Hots with attitude.  Modern Survival Blog will tell you how to get good results dehydrating cranberries the correct way so you wont make the same mistake.  Then again, maybe you want to do it the "wrong" way.
The neat thing about my too dry cranberries was that they were dry enough to powder in my Vitamix, which I did.  The cranberry powder is so easy to dump into pancakes, waffles, coffee cakes, cookies and biscuits.  I have loved having dried cranberry powder on hand!
For more great kitchen tips - especially getting yourself on a BUDGET for HEALTHY foods, please check out The Grocery Budget Bootcamp from Tiffany at Don't Waste the Crumbs.  I'm going through it right now and LOVING it - and I consider myself pretty frugal.  The course is self-paced and online, which is a great time saver!  To learn more, click below:
Hearth Healthy Cranberry, Chocolate Pancakes
You don't need a recipe for this, really.  Get your favorite healthy pancake mix and add a bit of cranberry powder (see below).  Also add a few tablespoons of quality cocoa and mix it all up as per your pancake recipe, adding eggs and milk and stuff.  You can add a bit of raw sugar, too.  Or you can just wait and sweeten your fried chocolate-cranberry-pancakes with raw powdered sugar or Grade B Maple syrup.
Want to know how to make your own Maple Syrup?  Please visit this post.
How Much Cranberry to Add?
How much cranberry powder to add depends on how much batter you're whipping up.  Use 3 tablespoons of cranberry powder for every cup of pancake mix to start.  Cranberries can be tart so experiment until you find an amount you like.  I usually put in 1/4 cup of powdered cranberry (around 4 tablespoons) for every cup of pancake mix.
Fry your heart healthy cranberry, chocolate pancakes in your favorite heart shaped cookie cutter (non plastic!) and you have a simple, special breakfast for your valentine.  Or your Christmas sweetheart.  Or just for your kids because it's Wednesday.
Heart Healthy Cranberry Recipes
Lest we think that Valentine's Day is all about gorging ourselves on corn syrup and preservatives, and lest we assume cranberries are just for breakfast, witness the marvel of the cranberry:
Mom Prepares shares her cranberry sauce recipe – nothing wrong with a classic.  Here's another from  Homespun Seasonal Living .
Mom Prepares also teaches you how to dry cranberries in your slow cooker (you can omit the tin foil, if you'd like).
So, you need dinner for your valentine?  Well, Pantry Paratus has so worked that out for you – Buttered Fish in Homemade Cranberry Sauce.
Some Unusual Cranberry Recipes
The Untrained Housewife tells you how to create potpourri with your cranberries to refresh and cleanse the air in your home.  I get so tired of that nasty stuffiness that takes over after Christmas is done.
How about creamy cranberry salad dressing from Untrained Housewife and zesty cranberry orange relish from Homestead Chronicles?  Yeah, we've got those, too.
Cranberry Jam, you say?  The Self Sufficient HomeAcre makes it look so dreamy.  Cranberry Komboucha?  Forgedaboutit, Joybilee Farms totally has your back.  Oh, and here's another fermented favorite: Lacto-fermented Cranberry Relish from Learning and Yearning.
How about Cranberry Jell-o Salad from Idlewild Alaska?
Cranberry Treats
I love cobblers.  I swear I'd eat shoe cobbler if you made it tasty enough.  No shoes, but here's a cranberry cobbler from Simply Living Simply.
Of course, if you prefer cranberry lemon drop biscuits by Schneider Peeps or grain free cranberry orange muffins from Well Fed Family, we can oblige you there, too.  Oh, oh, how about a gluten free cranberry quick loaf by Joybilee Farms using coconut flour?!
And, of course, from Homestead Lady – How to make cranberry punch!  Plus, here's a fun DIY cranberry craft made with water, cranberries and pine needles frozen in a bundt pan.  Make your own heart healthy treat for the birds to peck at; you can also add bird seed.
Here are some no bake Cranberry Walnut Powerballs from Common Sense Homesteading.
Last, but not least, is the best pie ever by Blue Viola Farm with, you guessed it, heart healthy cranberry decked out in her finest.
How do you get your heart healthy cranberry intake up this time of year?
---
Disclaimer

: Information offered on the 

Homestead Lady

 website is for educational purposes only. Read my full disclaimer HERE.
---
Cover graphic gratefully attributed to this Pexels user.